We stand by our track record
Increasing capacities of rural groups, youth, women and groups in need by various means of training, demonstration, legal support etc. RASP carries out "taylor made" trainings to increase capacities in the field of agriculture, farming, agro processing, advocacy in civil society, technologies of information and tools of electronic communication.
Organization of groups in associations and cooperatives. Expertise in knowing the dynamics, psychology and group issues, problem solving and management of human resources.
Developing strategies and development plans mainly in the field of rural development, agriculture, environment, tourism and agro tourism etc. Identification and promotion of traditional resources for the tourism development in the country.
Assistance to farmers and farmers' groups in rural areas for the development and modernization of their business through the introduction of new technologies in production and communication.
RASP is prepared in following problems through all steps. Our organization carries out field observations, situation analysis, identification of needs and preparation of project-proposals, project management, monitoring and assessment.
Public information and participation. Campaign and events for raising public awareness and sensibilization. Assistance and support for lobbying and participation in decision making.
Preparation of digital cartography in support of tourism and environment studies.
Assistance in compiling and building internet pages and in the usage of internet communication platforms.
Cooperation/partnership inside and outside the country.
Demonstrations, fairs, exhibitions, competitions, publications etc.
---
RASP Volunteers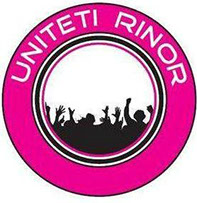 RASP has a very positive and rewarding volunteer experience in its history. Our volunteers come from various backgrounds. They differ in age, nationality, occupation, tradition and opinions. They are altruistic human beings with a great sense of love for the other, sense of duty and creative initiative. As an organization, we have taken so much from this multitude of views coming from so many young and mature voices.
They have been part of our projects and most of all they have been a great part of the success we have commonly achieved. We consider volunteering as an ongoing process and we are always open to new volunteers, who want to help us continue our mission, which is to improve livelihoods of rural communities by making the best use of natural, cultural, human resources in order to achieve a sustainable and visible development.
We express our gratitude to our volunteers, who have helped us so much in the past and still do whenever they can:
"Uniteti Rinor" Organization
Elona Shaipi (Social worker)
John Hammer (Beekeeping)
Antony Lyman Dixon (Herbs etc)
Sharon Blake (Beekeeping)
Shae Fryndenlund (Student herbs)
Shae said about her volunteer experience at RASP, "Becoming a volunteer with RASP is perfect for travelers or backpackers looking to truly experience the Balkans; not only will volunteers work in some of the most beautiful regions of Albania and Kosovo but they will be living as local people do".